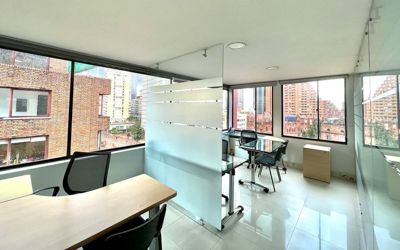 Desk Station
Find the most comfortable and best equipped space for you, and start working right now.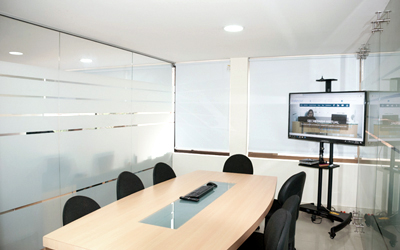 Boardroom
Make that appointment with your client, and do not worry about the place to present your idea or close the deal.
Virtual Office
We will manage your agenda, answer your calls and present your company.
Internet
Broadband for full speed connection.
Phone Booths
Room with noise reduction to make calls, videoconferences and more.
Printer and scanner service
Laser printing
Coffee Station
Unlimited hot drinks service.
Receptionist Service
Personalized attention for your customers.
Bicycle Parking
Under-roof space for your bike
Daily cleaning service
Cleaning service in your private office and desk station.
Social area
A different space for your workplace to share with other users.
The best prices and plans for your needs.
The best location in downtown Bogotá
A great team at your service.
We are a company created in 2009 under the principle of offering modern physical and virtual spaces to companies and independents, who seek to consolidate their business model and grow as professionals.
Good ideas need better spaces to evolve. Ours also began as a dream that found the ideal support to become a reality. Therefore, we believe in the determination and effort of those who start their own business.
The relationship with our users is based on honesty and respect. We recognize the trust that each of our clients gives us by allowing us to be part of their project, which motivates us to offer a better service and grow with them.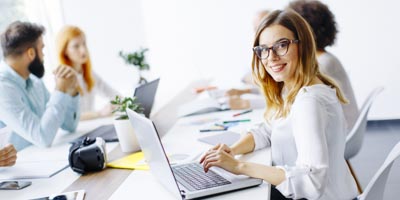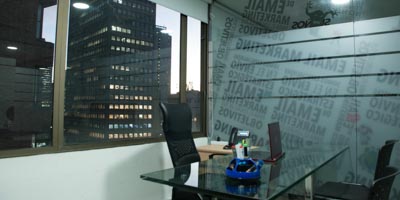 Terms and Conditions
All of our prices are tax included.
Discounts apply for prepayment of 3, 6 and 12 months
The minimum boardroom package is 10 hours and is reserved for more than two hours
All office services are open Monday through Friday from 6am to 10pm and Saturdays from 6am to 7pm.
What our users say
Testimonials
Encontre el espacio perfecto para iniciar mi emprendimiento. Excelente servicio, ubicación estratégica y espacios comodos.
ViaVoz Centro Empresarial se caracteriza por la calidad humana y su sentido de pertenencia. Para nosotros es como un segundo hogar, las instalaciones son muy bonitas y hacen que crecer empresarialmente sea más fácil.
En ViaVoz Centro Empresarial encuentras apoyo en todo sentido para desarrollar tus actividades empresariales. Son open mind a recibir sugerencias en función de mejorar, existe calidez humana que es fundamental para sentirte agusto en la oficina (que siempre es tu segundo hogar)
ViaVoz es un gran espacio para enfocarte en tu empresa y tener una oficina agradable con gran servicio y una buena combinación calidad/precio
Gracias ViaVoz Centro Empresarial a me he podido concentrar más en mi negocio ya que su servicio incluye recepcionista, internet, servicios generales y todo incluido en un solo valor eso es lo mejor...
Viavoz Centro Empresarial ha sido una gran apoyo para poder concentrarnos en nuestro negocio. Desde la atención amable y atenta del personal de Viavoz a todas nuestras necesidades como empresa, hasta todos los servicios que nos brindan, Viavoz ayuda a que podamos concentrarnos exclusivamente en la operación de nuestra empresa. Gracias a todo su equipo
¿Do you want to know
more about us?
Request more information or schedule your visit. Our team will contact you soon.